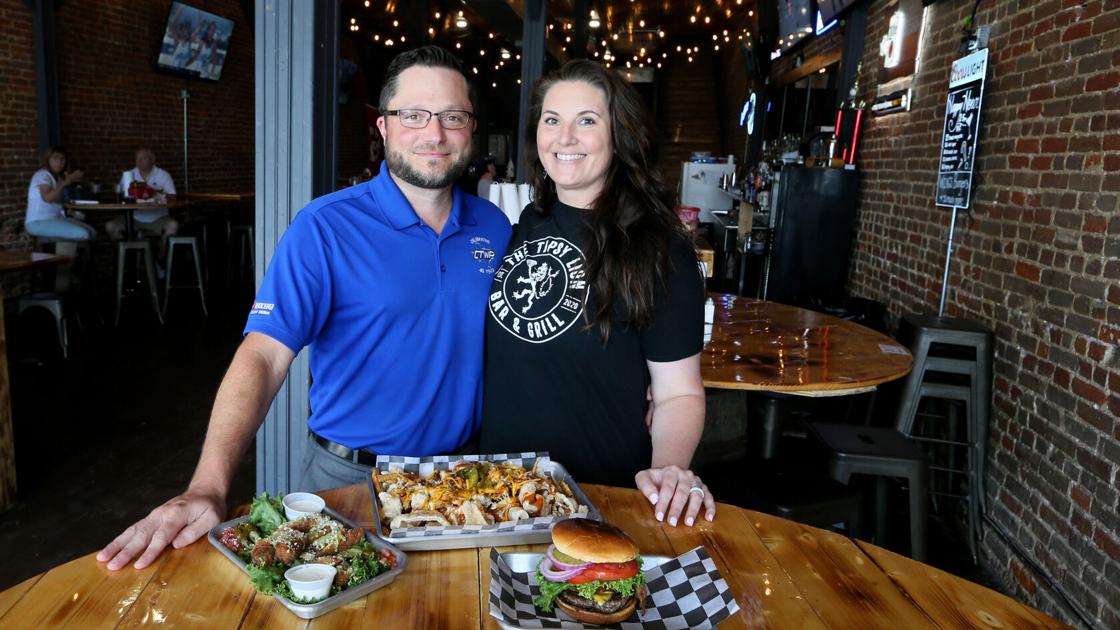 Tipsy Lion builds on Czech connection in West | Waco Today
Table of Contents Making a BrandMenu ChoicesRegular Crowd Nat and Nicole Nemec opened The Tipsy
If West were a patchwork quilt, the fabric of food and family would be sewn together with threads of tradition and heritage. Passed down through the generations, the treasures of community are carried forward through businesses like The Tipsy Lion.
Loyal customers are served good food with a nod to the area's Czech heritage in a renovated building that attracts locals and visitors.
The bar and grill's owners Nicole and Nat Nemec intentionally set about establishing a business last year where they could create jobs and generate support for organizations in West.
Nat is a West native and a 1999 graduate of West High School and has a master's of business administration degree from Western Governors University. His Czech and Polish heritage are rooted in his grandparents who immigrated to the area many years ago.
"When Nicole and I first moved back (four years ago) and you start running into people you went to high school with, that's one thing," Nat said. "When we started Tipsy Lion, I realized how good it felt to give back to a community where I grew up. It feels like you are giving it to people who you've grown up with and who you have a mutual interest with. We try to show our appreciation by giving back to these causes. We try to do the ones that are really important to us."
Nicole, who is from Lorena, echoes that sentiment.
"We knew we wanted to create something where we could give back to the community, especially after the West explosion in 2013," said Nicole, who has been a bartender for many years.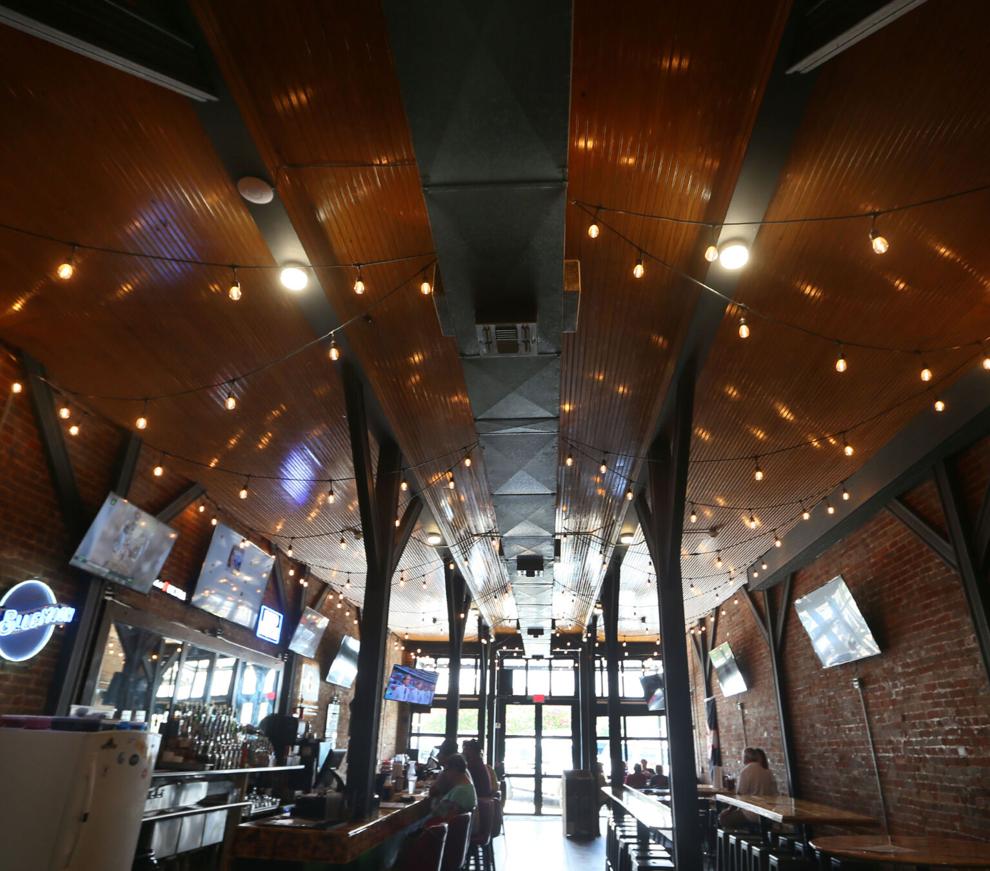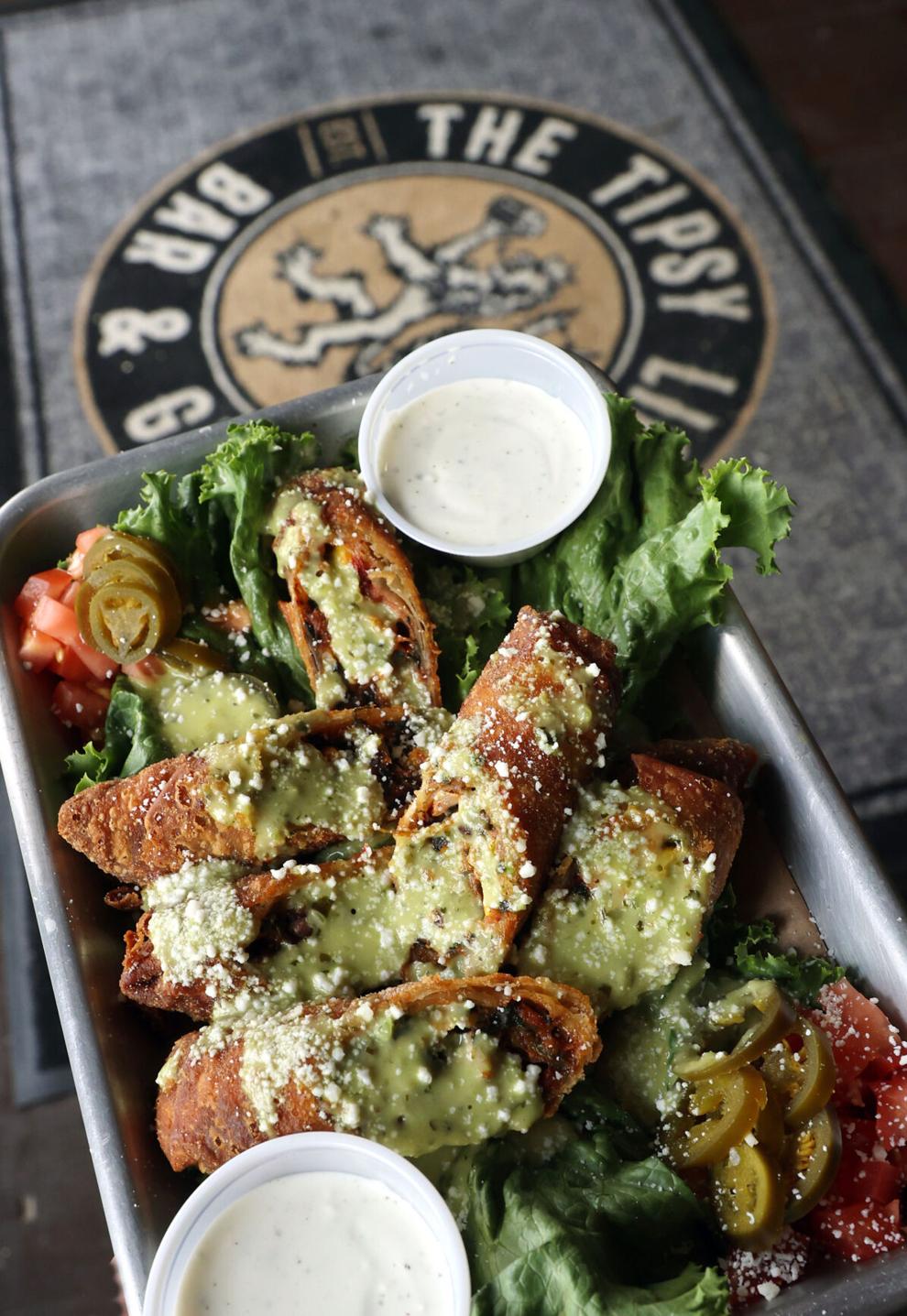 Together they sponsor local Little League teams and recently donated more than $2,000 to the History of West Museum through a raffle for a PlayStation 5.
"We also sponsor a lot of school events, Destination Imagination and the West weightlifting team, and do a lot of donations for different fundraisers and benefits," Nicole said. "We most recently had the West street dance that hasn't been done since the early '90s. We used local businesses and nonprofits since they missed out on Westfest last year because of COVID. It was a free concert for all."
They also work to promote the local economy by creating jobs.
"We also wanted to provide for jobs for West," Nicole said. "We created a much larger-scale restaurant and we have 22 employees. My husband and I are natural entrepreneurs and this is our newest adventure."
Making a Brand
Incorporating Nat's Czech heritage into the business was a priority when developing the branding for the new restaurant.
"We wanted to stick with the Czech heritage my husband has," she said. "Our logo has the two-tailed lion, a symbol of Czechoslovakia. That's how we came up with the name to show it's a bar and grill and related to the Czech community."
Their two-story building at 128 W. Main St. attracts attention from customers.
"The most popular thing that's always said is, 'Wow! This place is really nice!'" Nat said. "We had the outside of the building redone and it looks amazing, yet we still have people come in and say, 'This isn't wasn't what I was picturing when I came in.'"
The exterior of the building was modernized with tall glass, Nat said.
"We've stripped the floors and sanded and re-stained them and repainted the poles and banisters. The whole bar has been redone, and we added more TVs," he said. "We also removed the old-style ceiling fans and put up LED lights and now we have string lights. Two things were accomplished. During the day, it feels bright and comfortable, and at night we have only the string lights on and it gives it more of a bar feel and people really like that."
The second story of the building has an arcade, pool table and stage. "That area is rented out very often with private bartenders and TVs," Nicole said. Catering is available.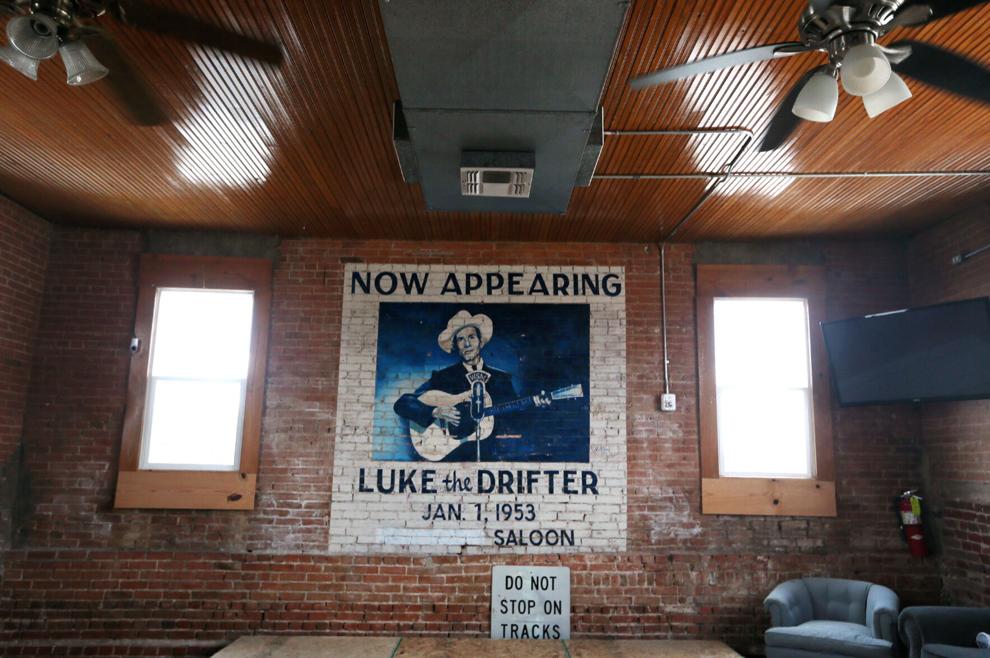 Menu Choices
Customers keep coming back for The Tipsy Lion's popular menu items.
"We are really known for our burgers and wings," Nicole said. "We serve a CAB burger; all of our burgers are made from certified Angus beef. We don't use frozen meat, and we pride ourselves in that. We make everything to order. It's the reason our wings are so popular. They are hand-battered per order from never-frozen chicken. We love wings as a family and wanted to create the best wings and we have done that."
West High School's mascot, the Trojan, is the namesake for the popular "big burger" on the Tipsy menu.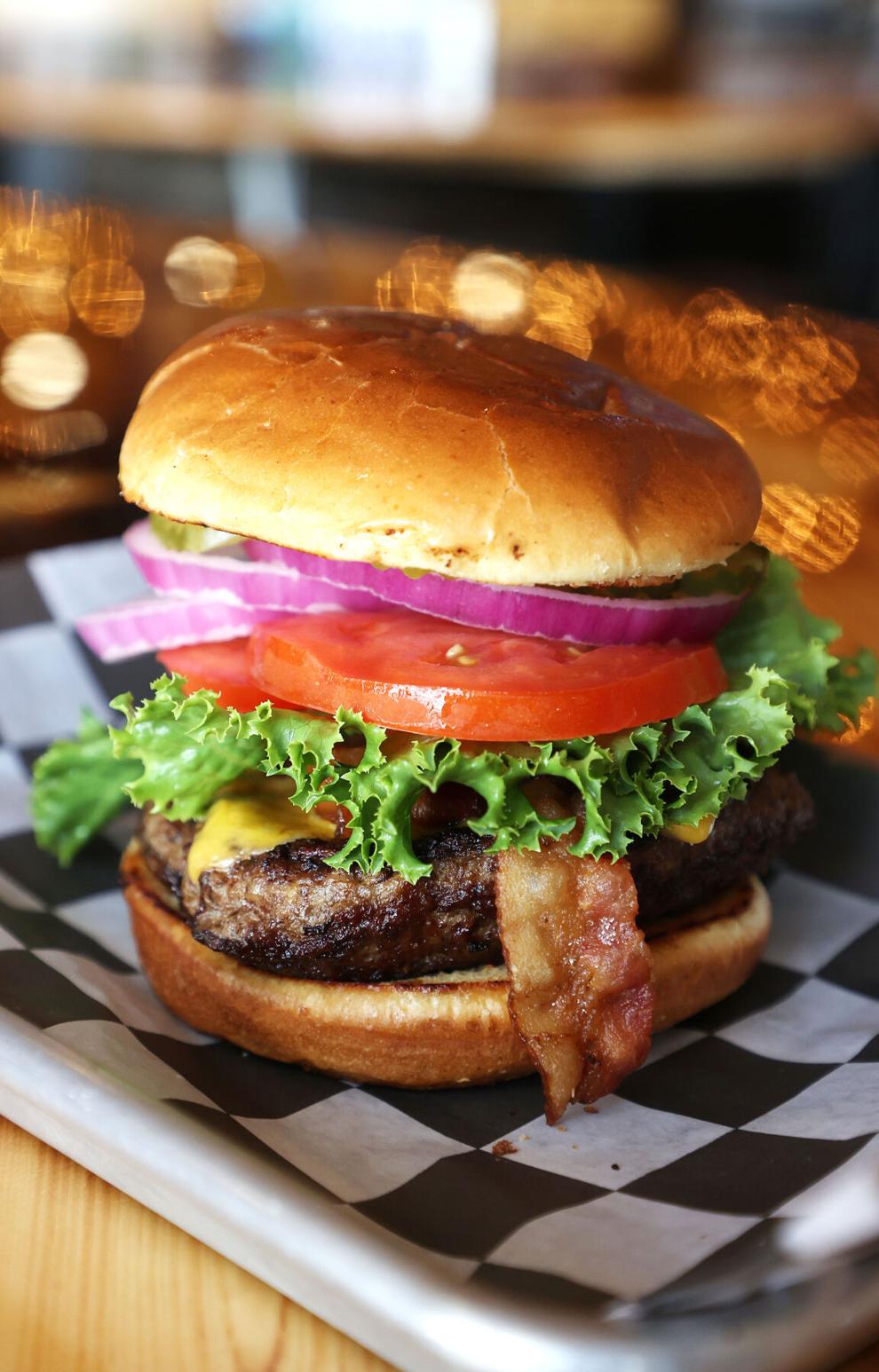 "The Trojan Burger is big and full of meat, so it's strong," Nicole said. "It's our signature burger, a half-pound CAB topped with bacon, grilled onions and jalapenos on a jalapeno cheddar bun. A lot of times people order it as a one-pound, which is massive, and we put a steak knife right in the middle."
The Swine Nachos are the Tipsy's take on a bar-and-grill favorite.
"We make the pork skins in-house," she said. "We have pulled pork we put on there along with bacon, and there is pepper jack queso that goes on, shredded cheese and sauce. It's phenomenal!"
"My favorite thing on the menu has got to be our wings," she added. "We have so many different sauces to choose from and dry rubs. I can't describe it. We have the best wings around. When we ask people what is your favorite thing on the menu, they always go back to the wings and the burgers."
Nat enjoys the street tacos as a menu standout.
"My favorite is the street tacos," he said. "It's the grilled meat, whether chicken, beef or a combination, along with the spices and some fresh cilantro and pico de gallo and the green sauces. It just has a great flavor."
The Tipsy menu also has a variety of salads; chips and queso, salsa or guacamole; fresh wraps and hearty sandwiches.
Manager Kayleigh Hannah also is a huge fan of the Trojan Burger.
"It's a certified Angus beef burger, and you can't get that anywhere else in West so it makes that special. You pair it with our onion rings and oh, it is so good!"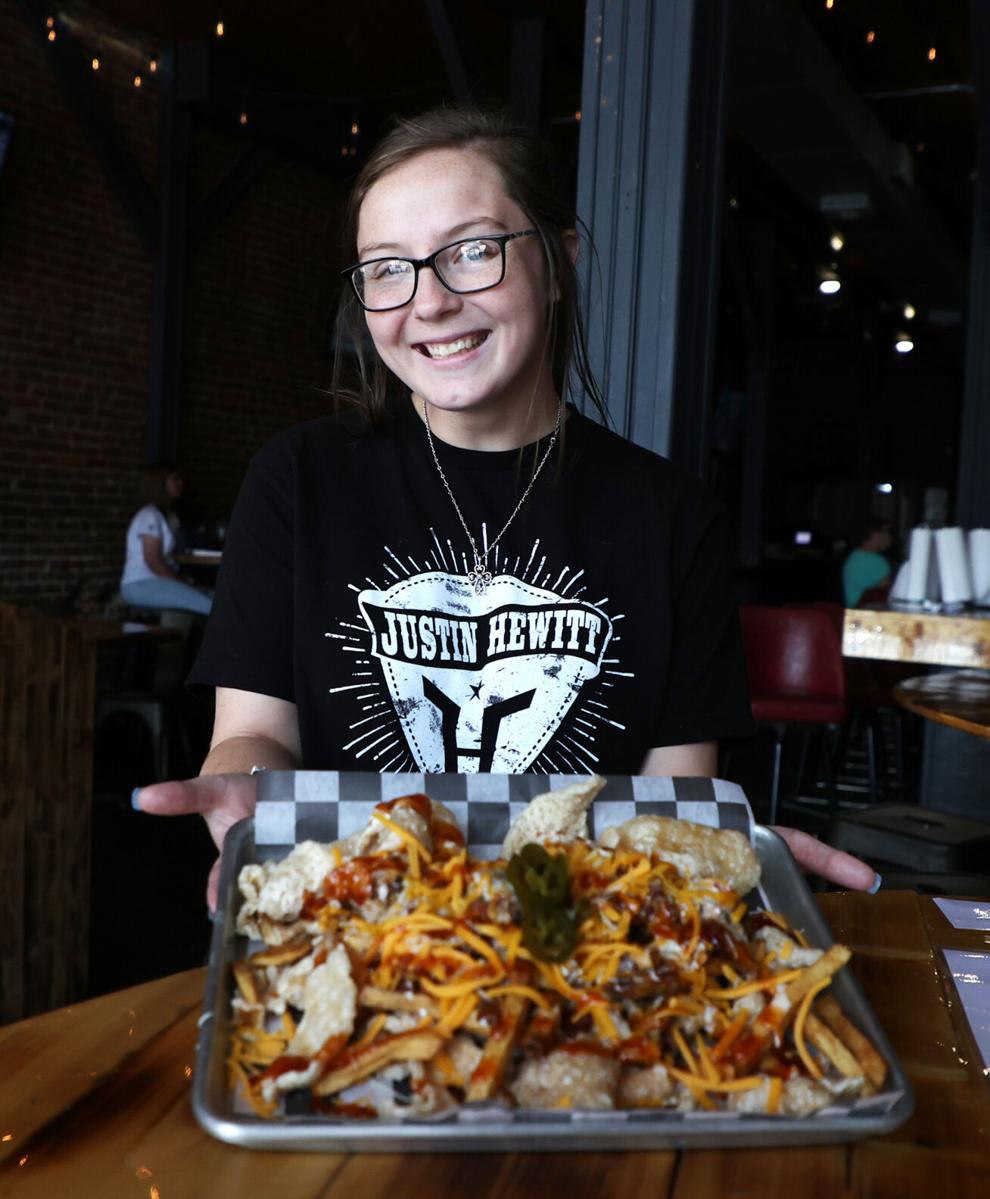 Regular Crowd
As the night manager, she has seen the "regulars" return again and again for food and camaraderie.
"I usually work dinnertime so I have regular customers who come back up to three times every week just for beer or for a quick dinner," she said. "Wednesdays are my favorite nights because we have karaoke. I could probably name every person who comes because they come back every week."
Wednesday is also half-price boneless wings night.
Other weekly specials include $1 off all appetizers on Mondays; Taco Tuesday with trivia night and complimentary chips and salsa for participants; kids (12 and younger) eat free on Thursdays when accompanied by an adult purchase; and Fish Fridays serve up heaping portions of fried shrimp and fried, grilled or blackened fish and the fixings.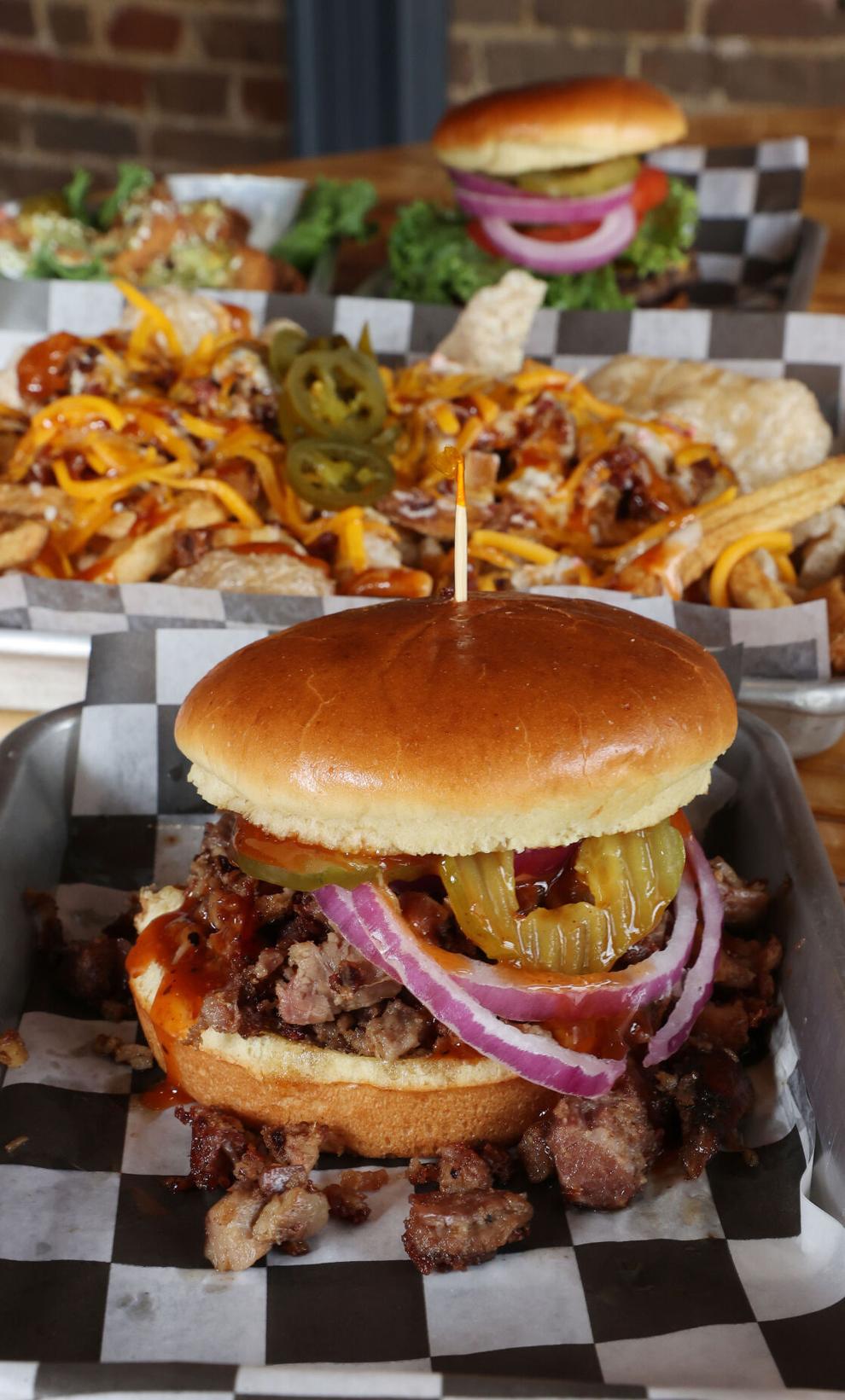 Happy Hour is from 2 to 5 p.m. weekdays.
Brunch is served from 11 a.m. to 3 p.m. on Sundays, including a "Bougie Brunch" with mimosa towers, shrimp and grits, avocado toast, Bloody Mary's, waffles and morning sandwiches.
Check www.thetipsylion.com or @TheTipsyLion on Facebook for the live music schedule on Friday and Saturday nights.
The popular Czech and Then Some band is slated for the Saturday of Westfest during Labor Day weekend, Hannah said.
"When it's football season, we usually stream the West game at the bar, so that people who aren't at the game can watch at the bar with us," she said. "People loved it because they could come in and watch it on TV."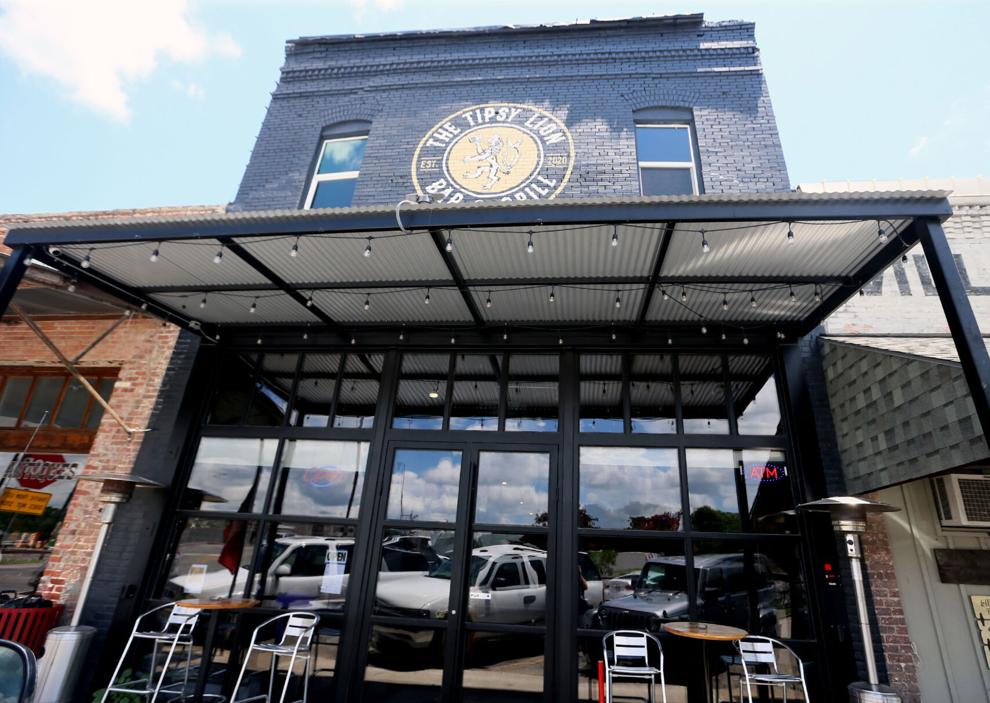 The Tipsy Lion Bar & Grill
Mon-Fri, 11 a.m. to midnight