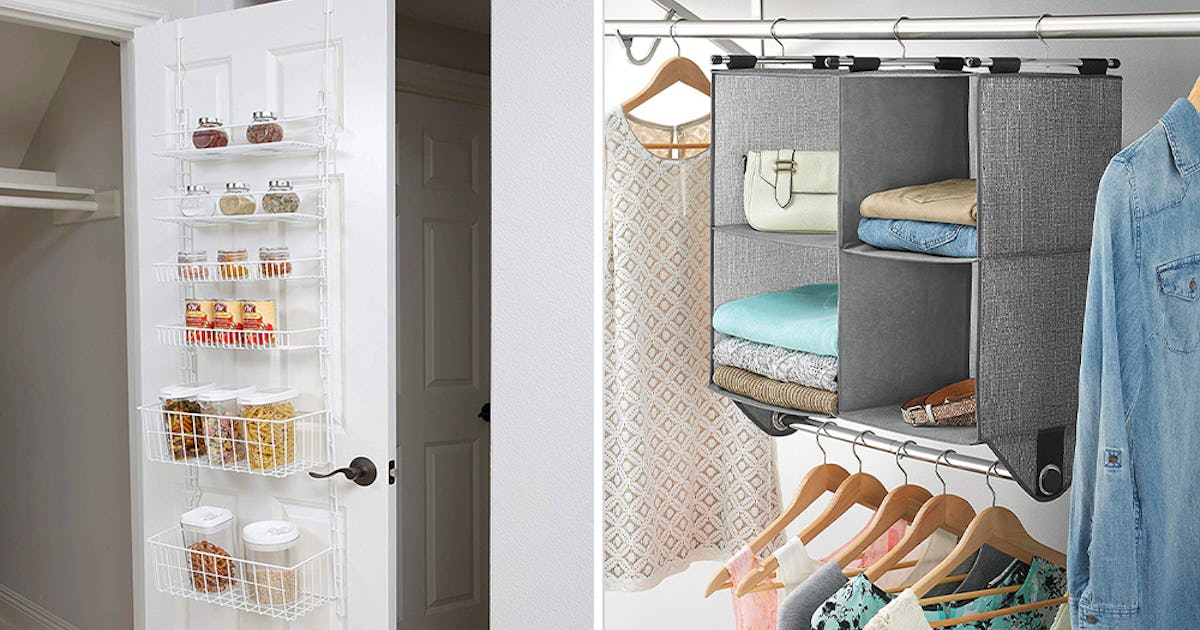 If Your Closet Is A Mess, These 46 Things Are Life-Changing
Table of Contents 1These Space-Saving Hangers That Keep Your Pants From Wrinkling2This Sturdy Closet Organizer
Almost everyone could use more closet space, along with some help getting clothes, shoes, and everything else organized. Thankfully, there are lots of genius things to maximize closet space on Amazon, and you'd be amazed by how a few simple items can totally transform your closet from chaotic to clean in no time.
From space-saving hangers and shoe racks to helpful storage bins and trays, this list is packed with solutions for the organizational problem that've been plaguing you. There are also things like a motion-sensor LED closet light and air purifying charcoal bags to make the closet bright and fresh. And since no one who's organizing a closet needs the added stress of complicated assembly instructions, these products are all super easy to put together. In fact, many of them require nothing more than hanging on the closet rod or door.
Whether you're organizing the closet in the bedroom, bathroom, or kitchen, these clever products will maximize space and make things easier to find. They're not quite the same as Cher's closet from Clueless, but these life-changing closet organizers are the next best thing — and with Amazon's super-fast Prime shipping, your closet is only days away from getting a major makeover.